If you work in the world of VoIP, or UCaaS, you've probably noticed that most of the businesses around you make their money through channel selling.

And for good reason – it's highly lucrative, not just for the parent companies, but the channel sellers themselves too.

The hard part for channel sellers however, is knowing which partner program is right for you.

In such a highly competitive market, with so many programs promising you incredible results, how can you be sure which is best?

The key to making the right decision is this: you have to ask the right questions.

In this post, we'll guide you through the right questions to ask yourself so you can make the right decision with regards to your future as a channel partner.

If you're looking for a full rundown of how reseller channel partner programmes in the telecoms arena, you might want to come back here after reading our in-depth complete guide for potential partners.


Question 1: Does it align with my business goals?
Start by determining your own goals – why are you considering joining a partner program?

What is it you're looking to achieve?

There are lots of worthwhile reasons to enter into VoIP reselling and become a channel partner, so have a clear idea of what yours is before you start weighing up your options.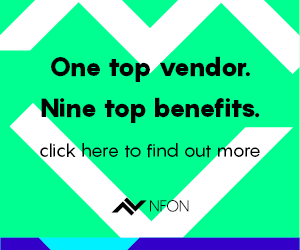 It might be that you want to expand into a new market, approach a new target audience, or gain
access to a telecoms solution that will add value to what you sell.

Once you've got a clear goal, keep it front of mind when looking at potential vendors to partner with.

From there, it's a case of putting in the hours and thoroughly investigating what's available to get the best possible deal for you.

Question 2: Do the benefits outweigh the costs?
Joining a partner program isn't as simple as setting up an account on an online portal.

Channel partner relationships can offer significant returns for VoIP resellers, but it's a two-way street – you don't get anything out without putting something in too.

Certain partner programs will require you to pay monthly fees, or contribute to sponsorship and goods at events.

So do some research, find out what the buy-in is, and crunch some numbers to make sure the benefits outweigh the costs.

The point of partner selling is ultimately to help you expand and accelerate your business – but it won't do that if you haven't calculated the numbers right.

Take the time to thoroughly assess the situation, and be sure that the returns you can expect are worth the time, energy, and budget that you'll be putting in.

Question 3: Are there any other requirements to be aware of?
Partner obligations often go further than cost too – but if you've picked the right partner program, you'll get out far more than what you put in.

Some programs may require you to stock additional goods, publish and share specific sales and marketing materials, or have a presence at communications expos throughout the year.

Be sure to go through the terms and conditions with a fine-toothed comb and understand exactly what's expected of your business – both now and in the long run.

There's nothing wrong with taking on additional obligations, and in many cases, they will offer you some enormous benefits, such as more potential leads and enhanced brand awareness.

But if it sounds like it's going to be more give than take for your business, then perhaps the partnership in question isn't for you.

In conclusion, make sure you're clear on all that is required of you before you sign on any dotted lines, and that the work you put in is going to pay off.

Question 4: Do their values align with mine?
If you're going to sell a communications solution on behalf of someone else, you should really believe in it.

And further to that, you should believe in the brand you're representing too.

As a channel partner for a parent organisation or vendor, you're also acting as an associate and ambassador for their brand.

So it makes sense to partner with a brand you'd proudly be associated with…
Can you stand by the quality of their product?
Their reputation for customer service
Is their system reliable, resilient, and flexible?
Is the call quality up to scratch?

Depending on your own company values, you might also want to do a deeper background check, just to be completely sure that you and the company running the partner program stand for the same things.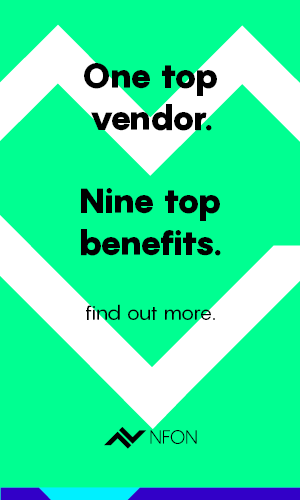 For example, if sustainability is a core tenet of your brand values, you'll want to avoid partnering with companies with unreasonably high emissions – and so on.

Question 5: What do their existing channel partners say about the program?
Sometimes, to get a real sense of what something is like and whether it's right for you, you need to speak to people that have been there and done that.

We recommend speaking with businesses who are either enrolled in the partner program you're considering, or have been a part of it in the past.

It's a great way to get more detailed, transparent and nuanced information on the overall channel partner experience – the kind of information you won't get from a company website or application form.

So if you're considering a particular partner program, but still aren't sure if it's right for your business, reach out to a mix of current channel partners and former channel partners .

Ask the current channel partners what their opinion is on it:-

Is the partnership delivering the value they expected?

Are the sales enablement and marketing materials strong?

And what's the day-to-day of it like? Is the support team responsive? Do they have a good relationship with their account manager? Are they comfortable asking them questions?

You could also ask for case studies, or even a referral call to speak to the an existing partner – a good vendor should have nothing to hide.

Then, when speaking to former partners, you can do some digging into why they left the program.

Was it not delivering sufficient returns? Was the working relationship not right? Did they feel unsupported?

Just be sure to take the answers you get with a pinch of salt.

Every communications business is different – a serious issue to one, might be no problem for you, and vice versa.

Be mindful of any biased perspectives, and look to develop as objective an idea of what the partnership is like by speaking to a broad spread of people with a variety of opinions and perspectives.

Summary: "Should I join a partner program?"
So, to summarise…

Before you decide whether you're ready to join a partner program, or before you decide which program is right for you, these are the 5 questions you should ask yourself…

1. Does it align with my business goals?
2. Do the benefits outweigh the costs?
3. Are there any other requirements to be aware of?
4. Do their values align with mine?
5. What do their existing channel partners say about the program?
Want to find out more about a partner programme we really think you'll like? Say hello to NGAGE and start seeing revenue from NFON's range of business communication solutions.